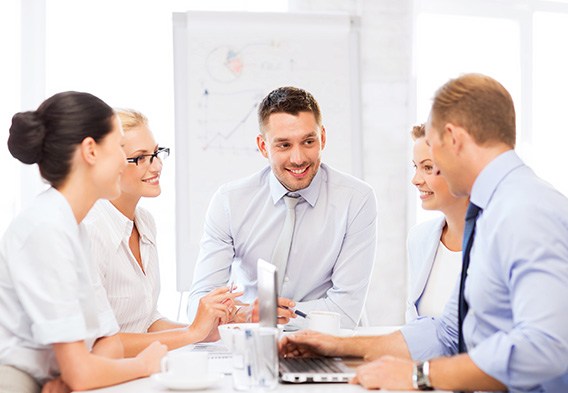 ADL brings reliable unified communications and luxury contact center services to small businesses.  Save labor costs, time, and avoid missed connections with a "No Sick Days" guarantee.
1st Luxury Call Center in USA, bring the missing link to your business with a vital work ethic and a luxurious customer experience to your front lines.
We are keen on coping with the load of your daily tasks, always being customer-oriented and paying attention to every call. ADL specialists are flexible and innovative, offering fresh solutions for business. Stable flawless service is our foremost objective.
Turn to ADL – control your time and boost profits!
We're proud to partner with many of the strongest and most innovative entrepreneurs and small business owners in Colorado, Las Vegas, Seattle, and around the nation.
Working with the most robust and advanced platforms around, we run successful campaigns on any scale while accurately taking into account every single detail.
Each member of our team is a specialist in their field interested in constantly learning more. They are the most creative leaders in the  industry of unified communications, and command center services.
" I've hired ADL since 2017. Their employees appeared to be remarkably acknowledged and flexible. These years I've employed them for different jobs and for various service companies. ADL has really reasonable stable rates taking into account their specialists' level and communicative skills of their operators. We have been loyal to this company these 2 years when we needed any outsource help or a part-time employee. And that speaks for itself! The most important thing ADL staff does is that they think. I would highly recommend this service to small business owners anywhere. You will never be disappointed. "
" Words cannot express how happy I have been since hiring Avail Dream Link for my massage business. It has been the best business decision I have ever made for my company. My account managers Nicole and Keith are incredible with my clients, my calls, handling day to day things, and are always looking at ways to improve! They have gone above and beyond and have exceeded all my expectations. They are so easy to communicate with and are very diligent at keeping open communication with me about anything that comes up. It has been an absolute pleasure working with them and a huge weight has been lifted for me now that I have reliable, trustworthy, and friendly front office help. I would highly and strongly recommend them to anyone! I now have some time off from the business and can especially enjoy some family time on the weekends without any worries as I know they are handling everything exceptionally well. "
" I have been a client of ADL for two years. Their girls were a great help when I started my company. They provided perfect service for our tow truck fleet. Over the years I have been impressed by the professionally trained staff of ADL. My customers are often anxious or angry when they call and are put at ease by the smile in the voice of all the representatives of the team. This year I haven't had a customer complaint, which is quite an accomplishment in my business. "
A luxury specialist will reach out within 24 business hours
Every missed call and every sick day is a missed opportunity for your business to develop and bring you profit. In the fast and flexible environment of today's services, we, at ADL, clearly understand that time is valuable for your business. Let us spend it fruitfully communicating with your clients while you are expanding on your business.
Don't miss a single opportunity and don't lose a single client!